Actual Churchill Claims Case Study
The Case of the Maze and the Reluctant Witness
We were asked to serve a subpoena by a defense attorney on a witness. We arrived at the address and there was a man who fit the witness's description working outside the home on a car. After denying that he was the witness, the adjuster was not satisfied he was being truthful.
A young boy was riding his bike around in the area. A subtle inquiry by the adjuster revealed that the boy was a neighbor of the man working outside on the car. Further inquiries revealed that the man was in fact the witness. The adjuster returned to the man with this information, upon which he confessed to being the witness and the subpoena was served. Churchill always gets the job done despite any barriers or problems along the way.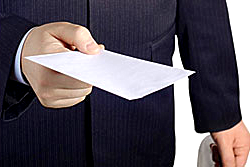 If you have any trouble using this form, please call us toll-free at (877) 840-6277.