Actual Churchill Claims Case Study
The Case of the Embarrassed Embezzler
An interesting case involved a Fidelity Bond claim by a local church in which employee dishonesty (embezzlement) was the key element. After interviewing the Pastor of the church and obtaining all the evidence, our adjuster learned that the suspected employee had resigned recently.
He obtained the address for the employee and decided to call on her to see what she had to say about the claim. Upon opening the door and learning who the adjuster was, the former church employee asked him to wait. She came back to the door a few minutes later looking a shade contrite and with a check made out to the church for the missing funds. The check cleared a few days later effectively ending the insured's claim.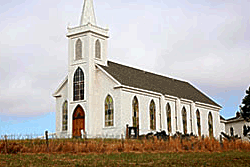 If you have any trouble using this form, please call us toll-free at (877) 840-6277.