Actual Churchill Claims Case Study
The Case of the Distracted Drunk
The adjuster was called to an 'on-scene' accident at a busy intersection involving a waste disposal truck (the adjuster's client) and another vehicle. Our client was alleging that the other party had run the red light. It was a Saturday night and as the adjuster was fairly close to the location he arrived on scene before the police. After having made sure no one was seriously injured and that no ambulances were required he made his way over to the driver of the other vehicle who was leaning up against the side of his vehicle on the other side of the intersection. Prior to this, the adjuster had learned that his client had not spoken to the other party or obtained any information from him.
As the adjuster approached the other driver it became immediately apparent that he was under the influence of some substance. The adjuster noted that the other driver's eyes were glazed, his speech was slurred, his movements were incoherent and his breath smelled of alcohol. After identifying himself to the driver the adjuster began to ask the man if he remembered what had happened. The man, sensing that he might be in a spot of trouble, began to move towards his car where the engine was still running.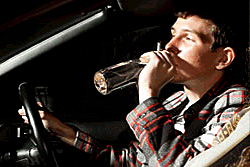 The adjuster immediately began to distract him by asking him more questions, not necessarily related to the accident and kept on engaging him in conversation until at last the police sirens could be heard approaching. By communication alone and amazingly being able to penetrate the man's drunken haze, the adjuster was able to prevent the other driver from leaving the scene and he was eventually arrested for DUI. The client was able to make a successful claim against the other driver's liability carrier for damages.
If you have any trouble using this form, please call us toll-free at (877) 840-6277.